Great things have been happening in my life lately.  For the last two years I've been working part time at Vitamin Shoppe and I'm happy to say that since God has blessed me with a lot more musical opportunities this year, this coming week will be my last week there.  Besides personal training, music will finally be my only source of income!
Panama City flute Camp
Another goal that I have been striving for for the last three years is also coming to fruition next week: The Panama City Mini Flute Camp!  This will (hopefully) not be the last of these, as I hope to do at least one every fall and spring.  This first camp will be held Saturday morning at Arnold High School in PCB from 9AM – 12 PM and is open to all flutists in the area of any age.  For three hours we will talk about things that matter to YOU!  It'll be like a giant extended private group lesson.  We'll talk about tone quality, embochure, tonguing and articuation, breathing and breath control, nerves and how to cope with performance anxiety and we'll even do a little dynamic integration – helping us all become more aware of ourselves.  As a teacher, I am continuously surprised at how few of my students have any clue about what they're doing: they cannot separate their lips from their jaw or their fingers from their air, etc.  We'll go over ways to be conscious of your whole self!  We'll end with roughly an hour or so masterclass where anyone who wants to play something in front of the group and get pointers is welcome to do so; and we can all learn!
Cost is $5 a piece.  Come on, a 3 hour group lesson for $5?  I dare you to beat that anywhere!  This is a fantastic opportunity for you if you want lessons and can't afford them.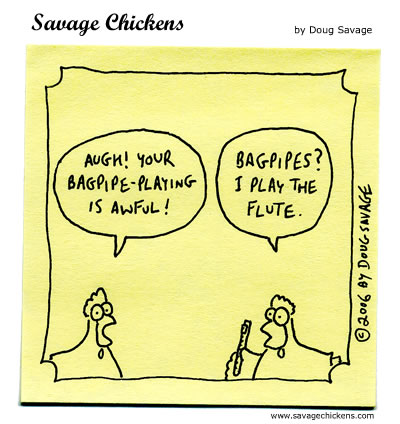 Panama City Flute Studio
This is something I am really excited about starting.  After having a conversation with my college student, about how she feels isolated and so alone in PC with no other flutists to compete against or even listen to, it has occured to me that PC flutists live in bubbles!  Each school is kind of like their own bubble with the various orchestras/community bands in the areas being a separate bubble.  There really isn't a lot of communication or fraternization between any of the flutists around town and I think that has got to change.
So, very soon, I will be starting the Panama City Flute Studio.  It will probably be an hour or so group lesson held at a central place and any flutist who is serious about their instrument is welcome.  Age does not matter here!   We'll have a group lesson, we'll play for and with each other and even have discussions about flute things that are important to us.   Flutists, realize that you are not alone in your school or band.  There are others in this area better than you and you are better than some others.  When we get to know each other and play in front of each other, a standard is set, friendly competition ensues and we all strive to be just a little bit better.  And it's fun!  We'll even do a bit of flute choir reading and maybe play around town.  You know what, there's no telling where this thing might go: we might give recitals, give competitions, we could even hold our own flute day and invite flutists from all over the country to come visit!
Flutists of Panama City, this is YOUR town and YOUR instrument: let's raise the expectations to a higher standard!  Again, if you want private lessons, but maybe can't afford them, this group lesson would be a great opportunity for you, and I will offer anyone who joins a reduced rate.
So, if you're serious about learning, if you love your instrument but don't have an outlet, here are two great opportunities for you.  Contact me ASAP: I'd love to hear your ideas, what's important to you, what you want/need and when and where you think the flute studio should be held.